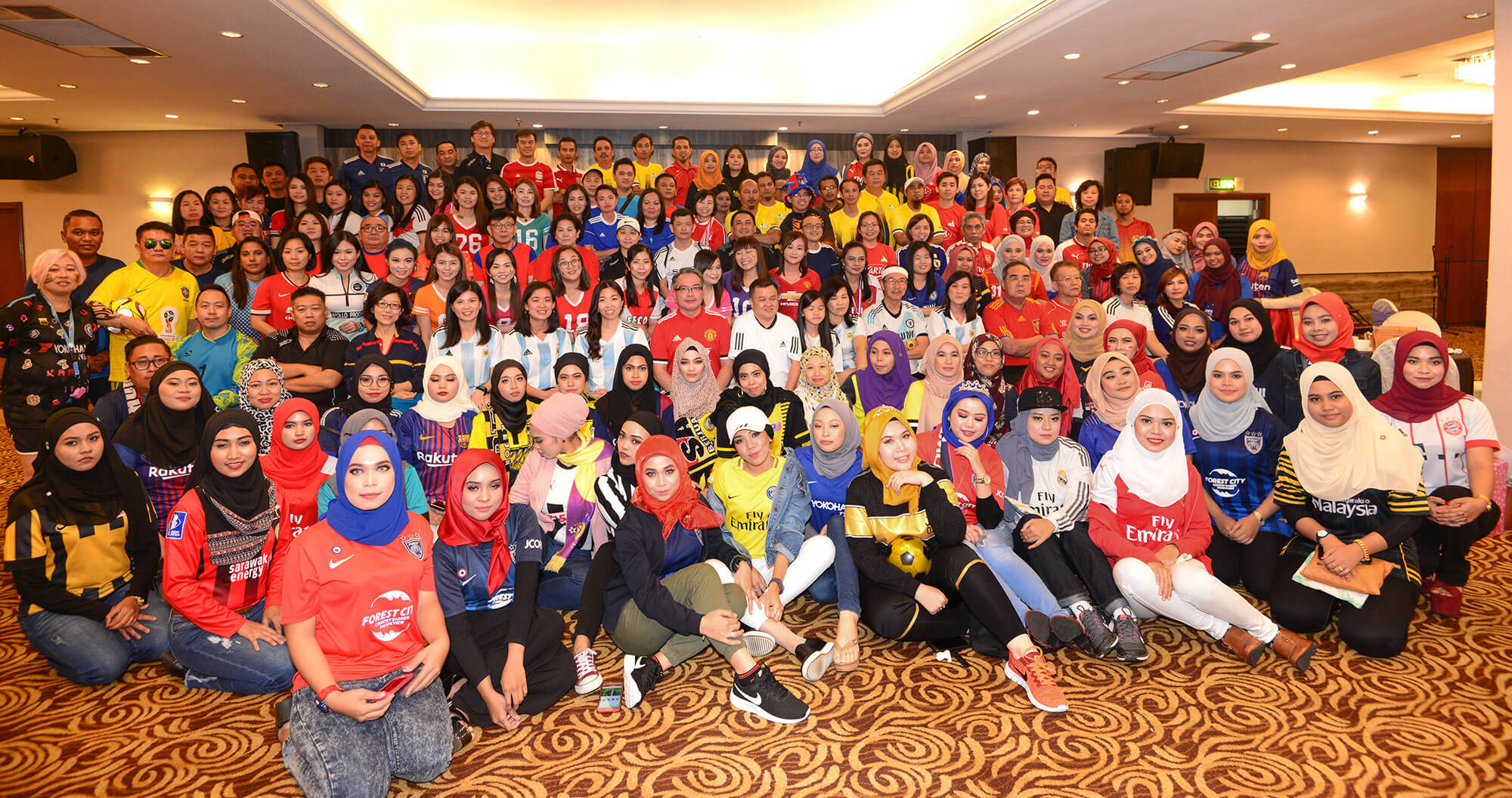 MEMORABLE MILESTONE
1999
Susanto Lee joins Teh Jui Kern (the founder of KMM Sdn. Bhd.) as Director. Starts distributing Kara coconut cream.
2000
Begin exporting Kara coconut milk powder to China, Hong Kong and Taiwan.
2003
Start exporting dessicated coconut (commodity) to the Middle East, China, Bangladesh and Pakistan.
2005
Move from small office in Taman Kinrara to half-acre office/logistics warehouse in Taman Perindustrian Puchong.
2007
Allen Teh (son of the founder) officially takes over the business (Board of Reso).
2008

Take up 1st food agency brand. Diversify from coconut-related business.

2012

Set up laboratory and R&D kitchen.

Take up 1st non-food agency brand. Diversify to Personal Care business.

2013
Obtain ISO 9001:2008 & ISO 14001:2004 certification.
2014

Become member of Sedex.

Launch KARTA Coconut Water.

2016

Receive Malaysia Top Business Excellence Award .

Receive Prima Duta Award for 1st year.

2017

Receive Prima Duta Award for 2nd year.

Obtain ISO 9001:2015 and ISO 14001:2015

Take up skincare and beauty cosmetic agency brand (Wardah).

2018

Launch KARTA FIZZ - sparkling fruit juice drink

Take up San Macro Pasta from Dubai, diversify in dry foods business.

Take up Safe Care (Roll-on refreshing oil)

2020
Launch E-mall (Karta Supermall).
2021
Relocation warehouse, U10 Shah Alam Distribution Centre with bigger space (121,925 Sq feet and 12,102 pallet positions).
2022
Take up FreshCare (Roll-on medicated oil).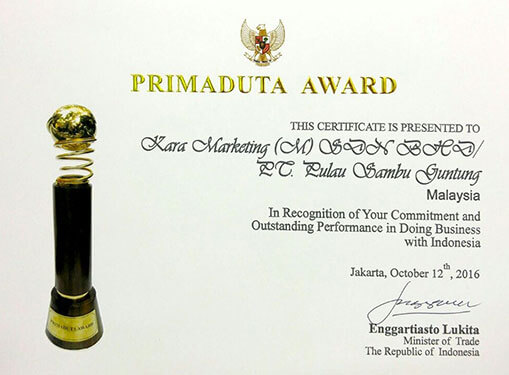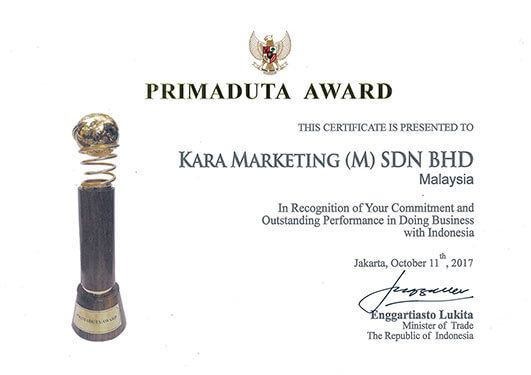 Achievement / Award
Prima Duta Award 2016 & 2017 by the Indonesian Government
Certifications
ISO 9001:2015 Quality Management System (Standards Malaysia and UKAS Standard)
ISO 14001:2015 Environment Management System (Standards Malaysia and UKAS Standard)
Member of SEDEX (Supplier Ethical Data Exchange)
Product Certified Halal by JAKIM (Malaysia)
Product Certified Halal by MUI (Indonesia)
Product Certified Kosher